Increasing Discoverability and Transparency: ClinicalTrials.gov and Your Professional Profile
ITHS Career Development Event
DESCRIPTION
This session will introduce attendees to ClinicalTrials.gov and its importance in the clinical research process. In illustrating the benefits of ClinicalTrials.gov, we'll focus on its role in increasing the transparency of clinical research and how that contributes to sound scientific practices, public accountability, and opportunities for patients.
We will also introduce attendees to ORCID and author profiles in Web of Science, Semantic Scholar, Dimensions and Google Scholar. Having a complete, robust profile makes an individual more findable in the scholarly world.
LEARNING OBJECTIVES
At the end of the session, attendees will be able to:
Describe the role of ClinicalTrials.gov in increasing the transparency of clinical research
Describe the legal, NIH, and publisher requirements for submitting data
Know where and how to build an ORCID profile
Know how to create a profile in Google Scholar, and how to claim it in Web of Science, Semantic Scholar and Dimensions
SCHEDULE OF ACTIVITIES
12:00-12:05pm – Welcome and Introduction
12:05-1:25pm – Presentation and Q&A
1:25-1:30pm – Thank You and Closing
ABOUT THE SPEAKERS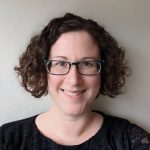 Leslie Gascon (she/her/hers), MBA, MS(LIS), AHIP, is the UW Health Sciences Library's Public Health & Collection Librarian. She recently returned to the Pacific Northwest after seven years in the Greater Boston Area, where she earned her Master of Science in Library and Information Science from Simmons University (formerly Simmons College) in August 2019. During her library sciences education, she transitioned to the Boston University Alumni Medical Library from the Boston University School of Dental Medicine. Throughout her two years at the library, she provided reference services to faculty, students, staff, and health care professionals across the health sciences and curated the print and electronic collections. She continues to pursue equity, diversity, and belonging education and seeks to incorporate these values throughout her life and work. In her role at the University of Washington, Leslie educates and assists Public Health faculty, students, staff, and researchers to identify, manage, and evaluate research. In addition, she evaluates and purchases resources for the Health Sciences Library's print and electronic collections while participating on, contributing to, and learning from several equity, diversity, and inclusion committees through the UW Libraries. Professionally, Leslie is a member of the Medical Library Association (MLA), Academy of Health Information Professionals (AHIP), and the American Public Health Association and is Chair-Elect of the MLA Translational Sciences Collaboration Caucus.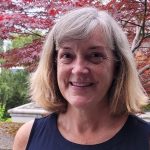 Lynly Beard (she/her), MLIS, has worked at the UW Health Sciences Library for almost 6 years. She is a liaison librarian to the School of Social Work as well as six clinical departments. She also works on assisting faculty and graduate students with understanding and expanding their Research Impact in several meaningful ways. She provides support in literature searching, citation management and publishing.